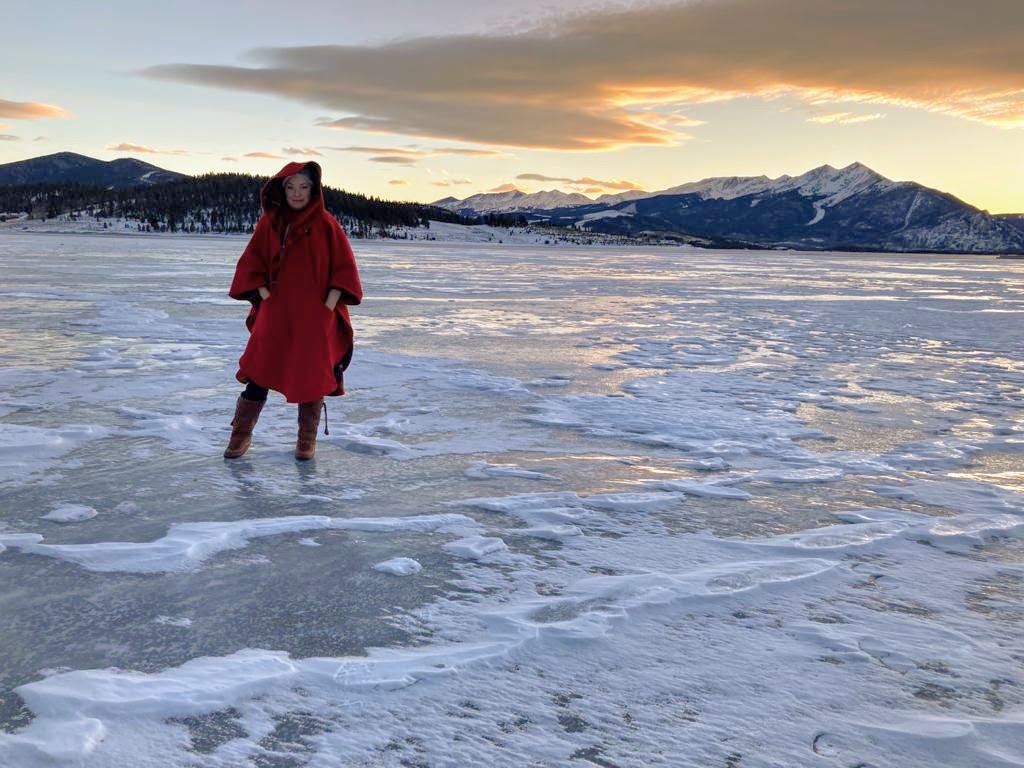 ---
Jenny Welden is an artist, filmmaker, writer, dancer, and architect who celebrates the role of the individual in the unfathomable story of time by creating complex networks from accumulated fragments.
Her projects exist in multiple dimensions: in 2D as drawings, paintings, and murals; in 3D as textiles, handmade furniture, and home goods; in time-based 4D work in films, writings, autobiographical archives, dance/movement performances, and schemes of gardens and homes, and in the metaphysical 5D realm through the spiritual experiences of vivid dreams, visions, and conversations with God that have punctuated her life since early childhood.
Her work and research have brought her across the world, from choreographing for an international dance team in Germany, to conducting art historical research in Italy, Spain, and Guatemala, to creating community art happenings in China, to teaching over twenty different styles of ballroom dance in Colorado, to teaching textiles and earning her MFA at the University of Kansas.
Her recent solo show, TerMinAL mA, explored female ancestral memory through heirloom objects, and featured reliquary boxes, circles of salt, handmade furniture, a community stitch project, apparitional appearances, and an original film–all in a hand-built architectural environment.
She is currently working on a project called House of Clay, where she is using the principles of permaculture and biophilic design to heal generational trauma through the bones of her mother's once-vacant property in Glenwood Springs, Colorado. She deems herself artist-in-residence there until further notice, or until the bulk of the healing is set in motion.
---